So far on this here site, we're going to have course listings, a members list, news, pictures and some interesting links. If you can think of anything that's missing, just give us a holler at
Check Out DiscTV!!!
DiscTV is a half hour television show that is dedicated to disc golf news, tips and tournaments. It's really worth checking out. Just follow the link and you will find it at www.disclife.com. A huge step for disc golfers everywhere!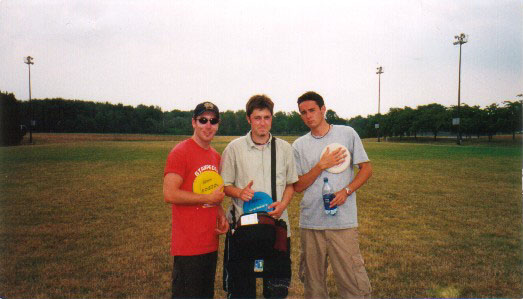 Some happy disc golfers!